TIME IS LIMITED TO FILE A CLAIM – ACT NOW
Millions of Philips CPAP Devices Recalled
If you used a recalled Philips ventilator, contact us today for a free consultation. It only takes a few minutes to see if you qualify to file a claim for potential compensation
PHILIPS RECALL FACTS YOU NEED TO KNOW
Philips issued a recall for CPAP and Bilevel PAP devices due to a defect in the sound abatement foam in the devices.
Interior foam degraded into particles that then may have been ingested by the user.
Additionally, the off-gassing of chemicals from the foam could have been inhaled.
We Fight For Victims of CPAP Devices
Sign up for a Confidential Case Review to find out if you're eligible for financial compensation.
By clicking 'See If I Qualify' and submitting my request, I confirm that I have read and agree to the privacy policy of this site and that I consent to receive emails, phone calls and/or text message offers and communications at any telephone number or email address provided by me, including my wireless number, if provided. I understand there may be a charge by my wireless carrier for such communications. I understand these communications may be generated using an autodialer and may contain pre-recorded messages and that consent is not required to utilize the services. I understand that this authorization overrides any previous registrations on a federal or state Do Not Call registry. Accurate information is required for a free evaluation. The information contained in this e-mail and any attached files are confidential and intended solely for the addressee(s). The information may be legally privileged or prohibited from disclosure and unauthorised use. If you are not the intended recipient, any use, disclosure, copying or distribution is prohibited and may be unlawful. If you received this message in error please erase it and notify the sender immediately.
THE POTENTIAL RISKS OF DEGRADED FOAM EXPOSURE INCLUDE: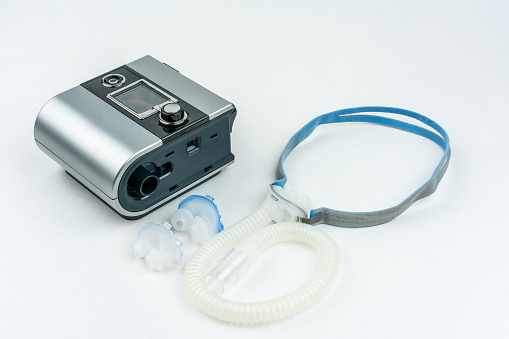 To date, Philips Respironics has received several complaints regarding the presence of black debris/particles within the airpath circuit (extending from the device outlet, humidifier, tubing, and mask). Philips also has received reports of headache, upper airway irritation, cough, chest pressure, sinus infection, as well as the following:
➞ Irritation (skin, eye, and respiratory tract)
➞ Inflammatory response
➞ Headache
➞ Asthma
➞ Adverse effects to other organs (e.g. kidneys and liver)
➞ Toxic carcinogenic effects (Including bladder cancer, brain cancer, breast cancer, hematopoietic cancer, kidney cancer, leukemia, liver cancer, lung cancer, lymphatic cancer, multiple myeloma, nasal cancer, non-Hodgkin's lymphoma, papillary carcinoma, prostate cancer, rectal cancer*, stomach cancer, testicular cancer, thyroid cancer)
IN THE EVENT OF EXPOSURE
TO CHEMICAL EMISSIONS:
The potential risks of exposure due to chemical emissions from affected foam include:
➞ Headache/dizziness
➞ Irritation (eyes, nose, respiratory tract, skin)
➞ Hypersensitivity
➞ Nausea/vomiting
➞ Toxic and carcinogenic effects (Cancer)
We Can Help
Our network of attorneys have been helping individuals, like you, for years.
Do I Have A Case?
If you or a loved one have suffered injury related to a CPAP machine, you may be entitled to financial compensation.
Experienced Attorneys
Our team of experts has extensive experience in this type of litigation and are ready to fight on your behalf.
Act Now
Contact us right away to set up a free, confidential and no-obligation case review. We're ready to fight for you.
This website or its third-party tools use cookies, which are necessary for its functioning and required to achieve the purposes illustrated in the cookie policy, including the personalization and analysis of ads and content. If you want to learn more please refer to the cookie policy and privacy policy. You accept the use of cookies by scrolling this page, by clicking a link or button or by continuing to browse otherwise.
27475 Ynez Rd #708, Temecula, CA 92591